Note: We are an independent 3rd party site providing guidance regarding Glance Intuit screen sharing software. Intuit, QuickBooks and ProConnect are trademarks and service marks of Intuit, Inc., registered in the United States and other countries.
Glance Intuit is the perfect solution to getting the fastest and best answers to your questions about QuickBooks Online and ProConnect Tax. However in order to use Glance Intuit you'll need to download the application or the Chrome extension.
Glance.Intuit.com Download
Simply visit https://glance.intuit.com and your download will begin automatically. The download is small so it will only take a few seconds for it to finish.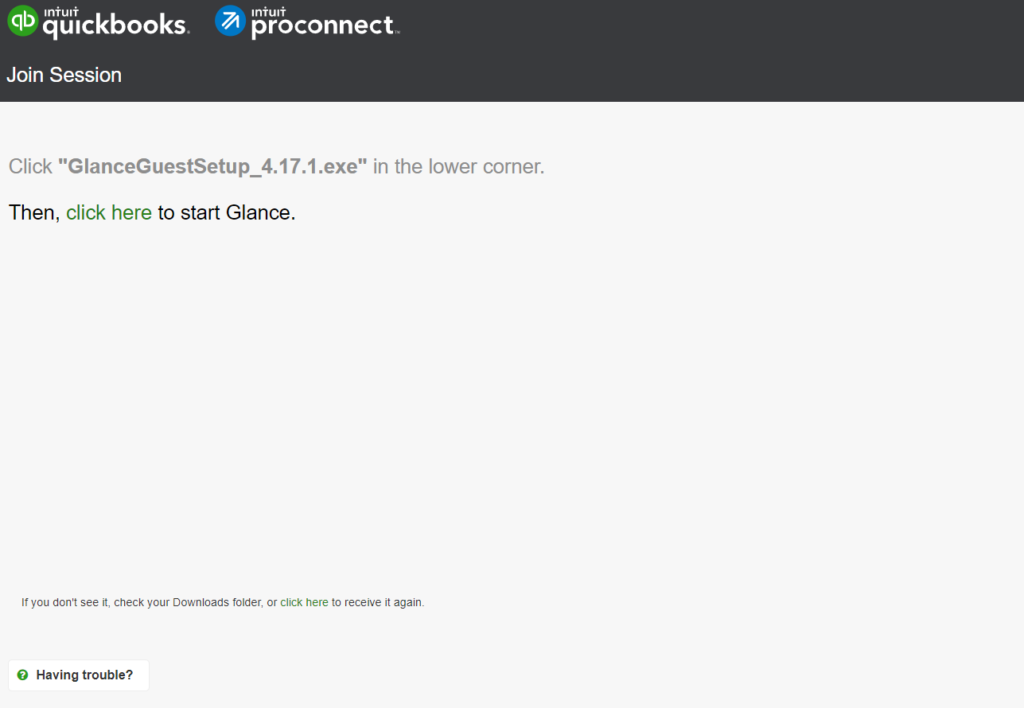 Installing Glance Intuit
After you've downloaded the application file just will need install the application. You can do this by going to whatever folder you have set downloads to automatically go to and double clicking on the GlanceGuestSetup.exe file.
You can see that for this example our file is name GlanceGuestSetup_4.17.1.exe.
After double clicking on the download file Windows will begin the installation process and will ask you if you want to allow the app to make changes to your computer.
Click yes and Windows will complete the software installation.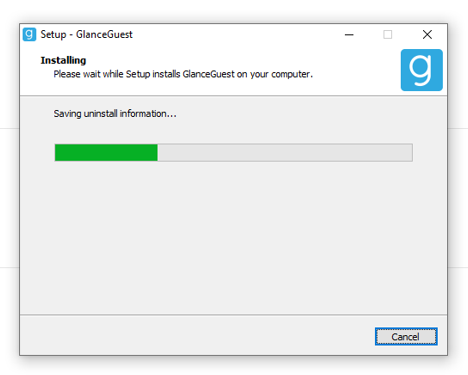 Once the install box disappears you're installation is complete.
Using Glance Intuit
In order to use the application you will just need to visit Glance.Intuit.com and click on the link near the top in the text "Then, click here to start Glance."
After clicking the link Glance Intuit will start up via a small box showing a code which is what you will need to supply to the Intuit agent over the phone.